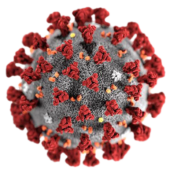 Use ResilientFirst for

90-days
During this time of unprecedented and unrelenting stress caused by COVID-19, FirstWatch and Driven have partnered to offer ResilientFirst for 90-days.
Thousands of people have improved their lives and better manage the stress of our work after using the system for just a few weeks – you can too. The system essentially turns your smartphone into a Virtual Resilience Coach.
ResilientFirst coaching starts off with a short research validated 16 question assessment of your resilience. Using your assessment results, the system will create a custom training program to help you build the skills that will help you deal with all kinds of stress, both chronic day to day and acute.
Just so you know, ResilientFirst is not a crisis management tool or a psychotherapist. If you need that level of help we encourage you to reach out to your peer support team, EAP, department chaplain, or therapist.
---
Start building your resilience today…
With all of the different operating systems, web browsers, and phone interfaces some people experience technical challenges getting registered and started with the system. We apologize if that happens to you. We've provided these directions to make the process easy for you. If you have any issues or questions contact Kevin.
---
---